CLIENT

FOOTLOCKER
PROJECT
FOR THE LOVE
Approached by Footlocker, I was asked to design the official campaign artwork and work with VTProDesign to project my designs on the basketball court and create a visual language that was interactive. This visual language allowed users to input things using their keyboard which would then be projected to the basketball court in real time. This was a 3Day Event streamed on Twitter and Twitch with 1Million + views on opening night. I was tasked with creating the artwork for each day and worked with an animator to bring my designs to life.
To tell this story, we created a collaborative on-court art canvas, fueled by creativity and the love of the game. Our Temi Coker-inspired Visual Engine provided expressive tools for capturing user input and interpreting it to compose unique designs that were projected on a basketball court in real-time.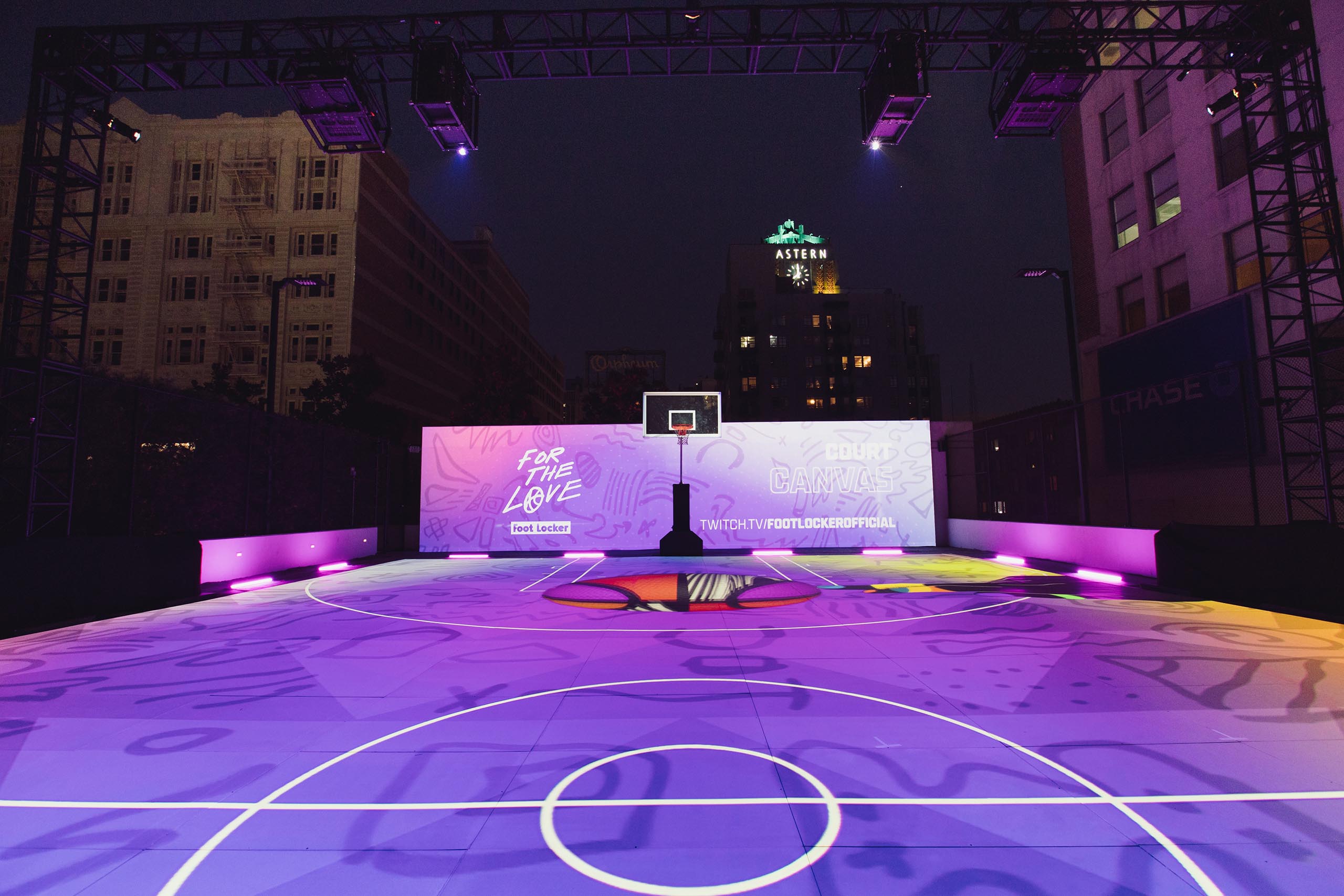 We created a sophisticated animation and layout engine, enabling users to express themselves through Temi's design language by developing an asset library derived from the artists' visual building blocks. By working closely with Temi, we applied similar rules and processes for generating imagery that the artist employs in his own illustration for each one of our nightly programs: Digital Poster, Court Canvas and Talent Showcase.
︎︎︎ Illustration
︎︎︎ Creative Direction
︎︎︎ Creative Direction
︎︎︎ Creative Direction


BBDO NY | Agent
Temi Coker | Illustrator
VTProDesign | Production Design
Jett Gelber | Producer
Anthony Ciannamea | Creative Director
Mike Lee | Creative Producer
Charlie Wilson | Touch Designer Programming
Akiko Yamashita | Animation
ART Perez | Animation
Tavia Morra | Animation
Andreas Vaduva | Graphic Design
Hayk Khanijan | Production Management
Nico Yernazian | Production Management
Eric Davis | SoUND DESIGN